There Is No Tomorrow
A downloadable game for Windows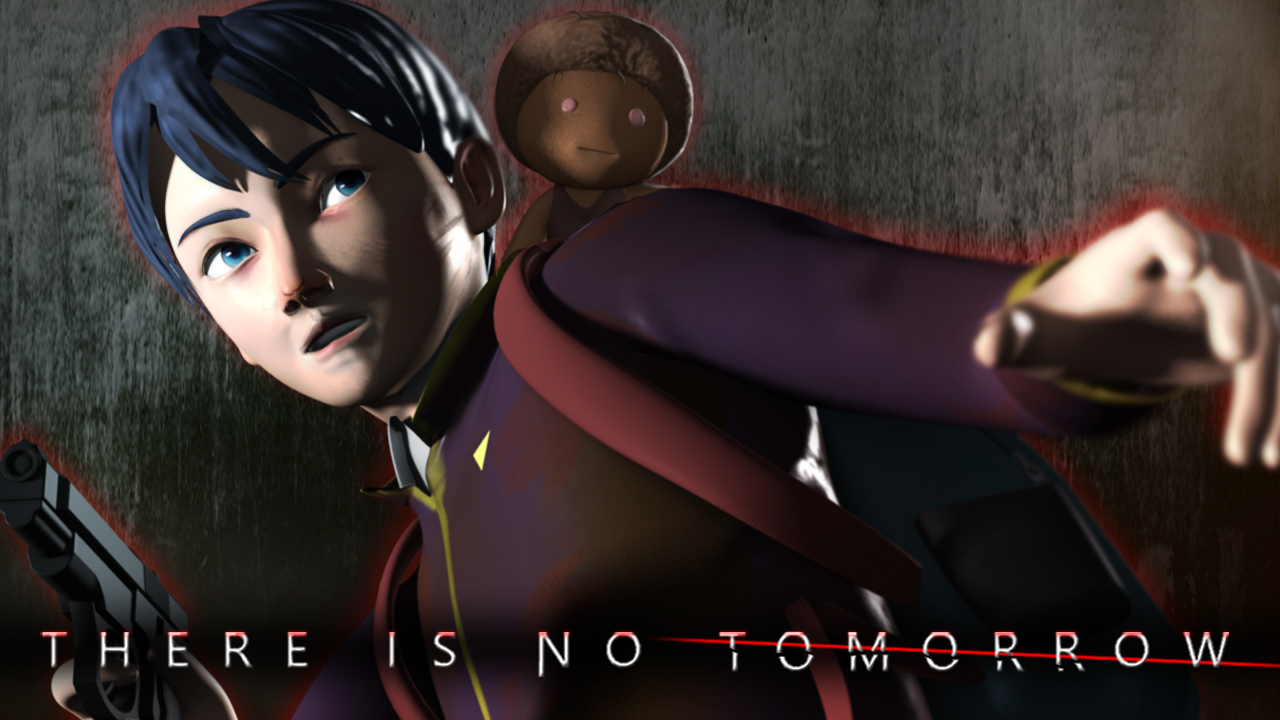 There Is No Tomorrow is a 3rd person Stealth Action Adventure video game developed by one man studio (KOEX studio).

Reviews
"I've always enjoyed story-driven RPGs and this game definitely falls into that genre. The storyline is very interesting and the fact that it comes with multiple endings is definitely a plus as it puts more pressure on players to play the game in a certain way to get the outcome that they want. The combat in the game is also another thing that I really enjoy in the game."
IGN Southeast Asia
"There is no tomorrow" is a third-person action adventure combining stealth and action-adventure / survival horror elements in an admittedly successful way. This is a genuine result of a creator who is not afraid to experiment with gameplay that may initially seem repetitive in the gaming industry."
JustGame

About
An Indie game made by one man, There Is No Tomorrow is a 3rd person action-adventure survival horror game with a talking doll companion. Leon traveled into the future where humans are at a brink of extinction due to the mysterious creatures known as 'RA' that have populated the world. Choose your approach, Stealth or Action with multiple story endings. Gameplay will take 4-5 hours, longer if you are into collecting 'sketches' and achievements.
The game centers on protagonist Leon as he time traveled into the future world full of evil and hostile creatures that he never seen before. Played in a 3rd person perspective, players battle monster-like enemies, including humans using guns and melee weapons or stealth their way through to progress the levels. Being a story-driven adventure game, players can choose between stealth or action approach while some levels require to solve mysterious puzzles.
The game is played from a third-person perspective in which scavenging for items and learning how to stealth is crucial in surviving the dangers of the game. The game's most common enemy, is very fast and deal high damage, Players will most likely be dead after just a few hits. As a regular student, Leon must learn to survive in this adventure.
Leon, the protagonist, needs to make use of the environment and things he may find in order to survive. Some of the items include melee weapons, steel traps, various distraction things and ammunition.
FEATURES
⦁ Stealth & Action gameplay mechanics. Choose your approach.
⦁ A variety of methods to kill or take-down your enemies
⦁ Enemies consists of both monsters and human.
⦁ A heavily Story-driven adventure game
⦁ Challenging and mysterious puzzles to solve.
⦁ Different endings depending on the choices you made.
⦁ Hard mode for hardcore players (You only live once)

Interviews and Features
Interview and feature with IGN SEA
Links

Report the bugs either in the comment section or on my discord channel.
(Best playing with keyboard and Mouse. Now added with xbox controller support but still in Beta.)

Purchase
In order to download this game you must purchase it at or above the minimum price of $7.99 USD. You will get access to the following files: